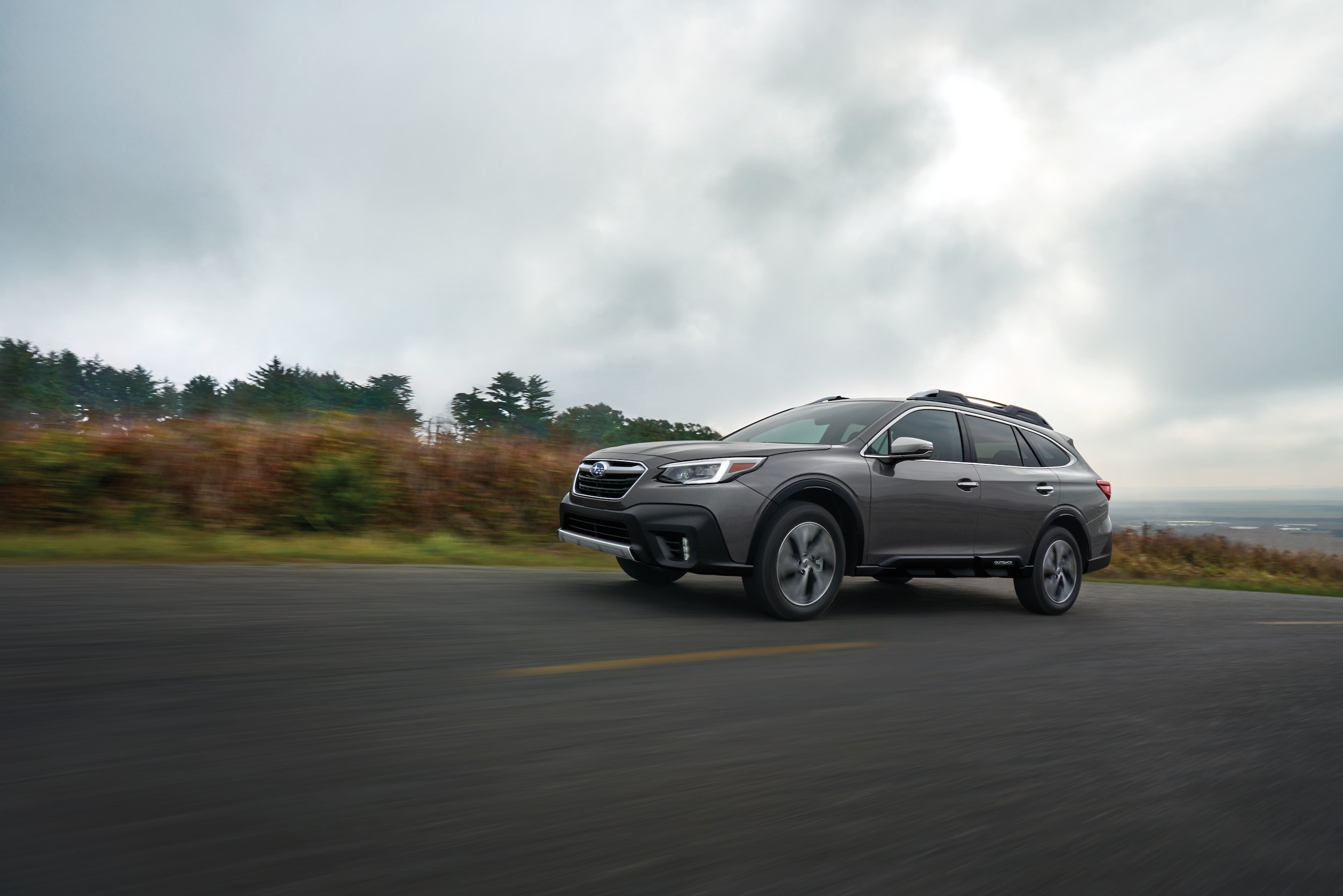 ?
The Subaru Outback has become an icon of the brand when it comes to performance, versatility, and storage capacity. The latest model has received praise from MotorTrend thanks to its upscale furnishing, design, and accessibility. Outback drivers in Madison, WI have come to expect the best from the model, and the 2020 Outback is primed to deliver on high expectations.
The 2020 Subaru Outback is a finalist for the 2020 MotorTrend SUV of the Year award thanks to its capability and interior luxury. MotorTrend emphasizes the soft quality of many interior surfaces when commenting on the advantages of the model's layout. From the heated, ventilated front seats to the door panels and side furnishings, the Outback is designed to make you feel safe and content at all times on the road.
MotorTrend makes a note of the Outback's new 11.6" infotainment system, modeled after conventional tablets. High-resolution graphics are noted, as well as the easy-to-use setup of the navigation system.
Unmatched Rear Cargo Space
From the rear passenger area to the trunk, the Outback offers unmatched cargo space. MotorTrend notes the consistency in furnishing from the front seating area to the rear; materials are just as soft in the back as they are in the front. The cargo area is a huge advantage with the Outback, as retractable cargo covers, hands-free liftgates, and untouchable cargo room make for easy access and manageable road-trips from Sun Prairie to Watertown, WI.
Experience the New Subaru Outback Today!
Visit us at Don Miller Subaru East today for a first-hand look at what the 2020 Subaru Outback has to offer. Our team is excited to work with you towards securing a great deal on one of our new Subaru models, so make the short trip from Waunakee and find your new Subaru Outback!